WebinarJam and EverWebinar are very popular Webinar hosting platforms. Whether you do live webinars or automated Webinars, know that your attendees become valuable customers is extremely important.
Wicked Reports tracking will work with WebinarJam/Everwebinar, but there are a few steps you need to take in order to track properly.
Before you begin, you will want to find your
tracking code
in Wicked Reports. You will copy our script and paste it into WebinarJam/EverWebinar.
Here are the steps:
---
1) Open the Webinar for which you want to add Wicked Reports tracking

2) Go to to 5-Integrations

3) Click "Embed your custom tracking code"

4) Paste your Wicked Reports tracking code in the "Registration page tracking" and the "Registration form tracking" fields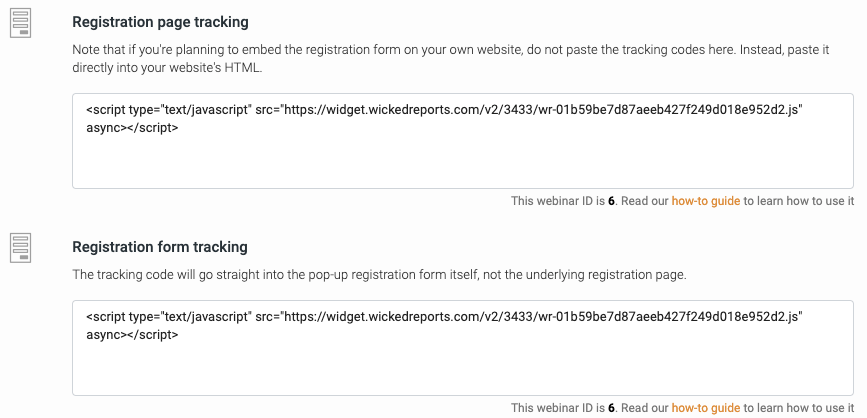 5) Save the Webinar
Validate that the Tracking Script loads properly on the Registration Popup Window
6) Open Tracking Code Verification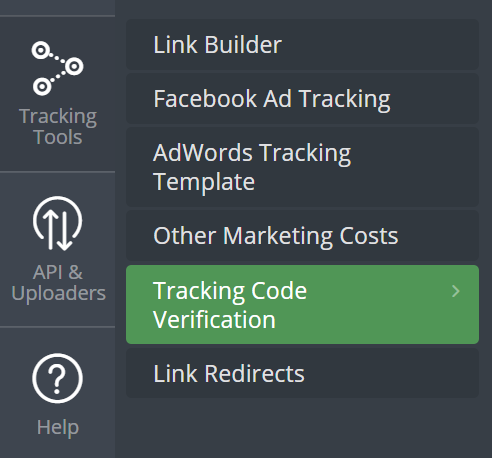 7) In Tracking Code Verification, select "Optin tracking" and enter the URL of the Optin Form