Getting Started with Agency Management and Reporting
Adding Clients to your Agency Dashboard
1. Mouse over your User Avatar to expand the settings menu and choose Add New Client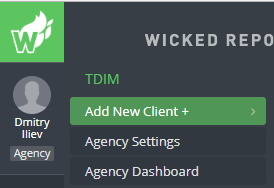 2. Enter your client's Wicked Reports Client ID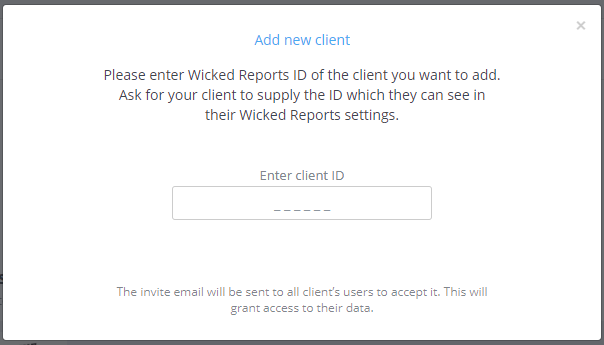 Note: Your client can find their Wicked Reports Client ID on the Settings menu of their Wicked Reports account.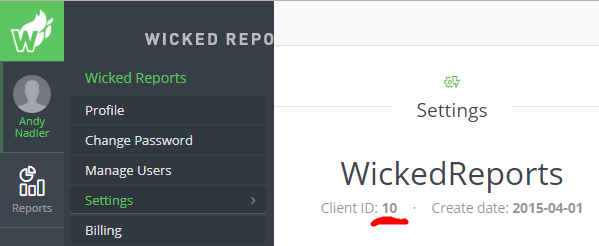 3. Your client will be sent an invitation by email, which they will need to accept before you can begin managing their account. Until then, it will be listed as Pending in your Agency dashboard and you will not have access to their account or reporting.
4. You can upload or change your clients' logo by clicking on the image to the left of their account name.

This logo will be used to customize the reports you generate for this client.