ClickFunnels Landing Page, adding UTMs from URL Parameters
ClickFunnels does not strip UTM parameters from the URL's of their pages. If you add UTM parameters to your URL, you can visit it and UTM parameters will stay.
You can find the URL to add UTM parameters to on each funnel step.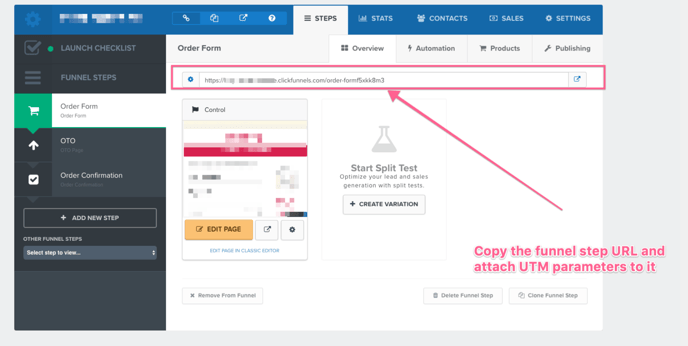 You can also attach UTM parameters to pre-fill some of the input fields. For that, visit the page, grab the URL you see, and add the UTMs you need to it. To find the URL to attach UTM parameters to, use funnel step URL from the previous screenshot, visit it and attach UTM parameters to the URL you see when visiting the actual page.