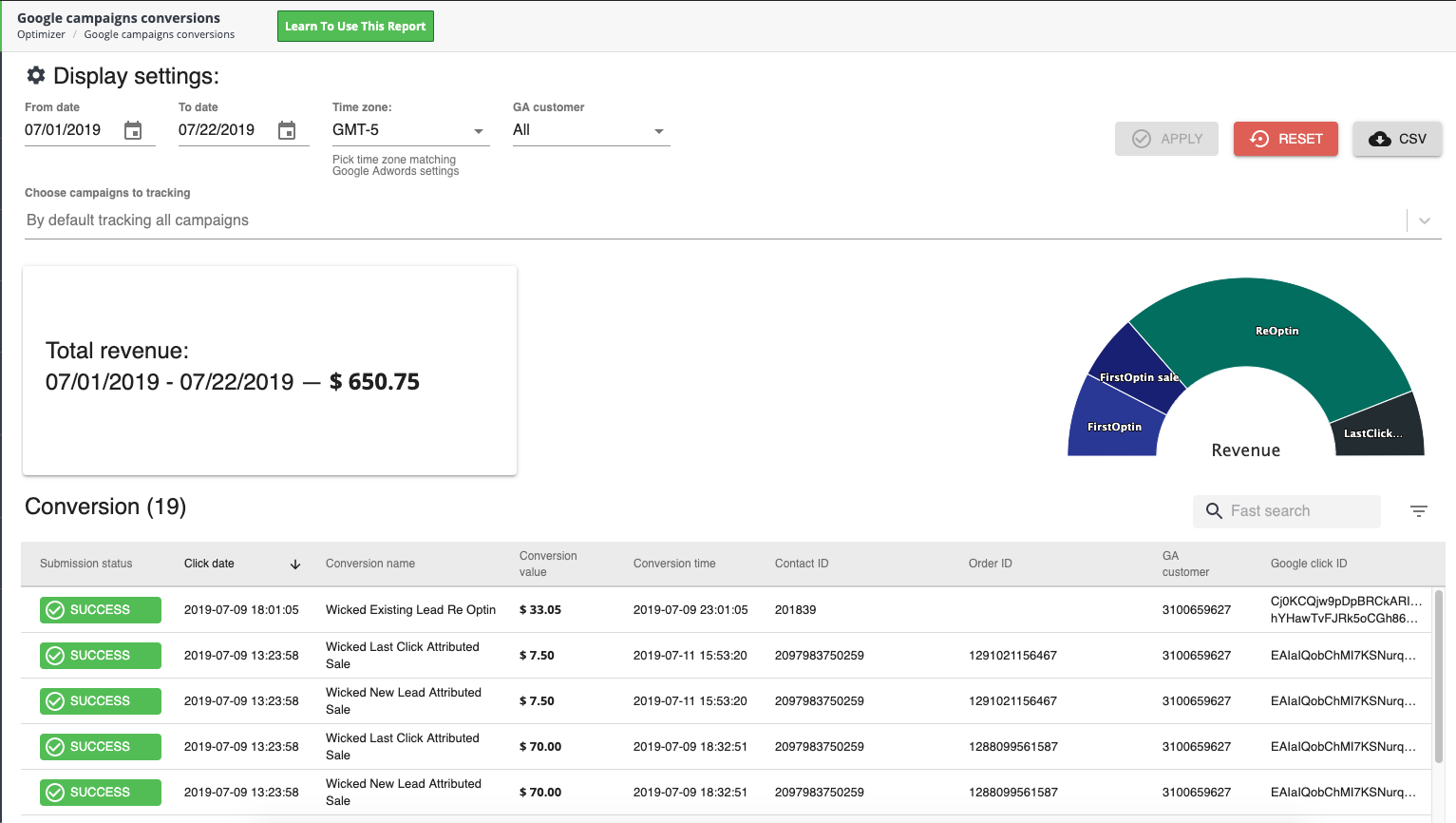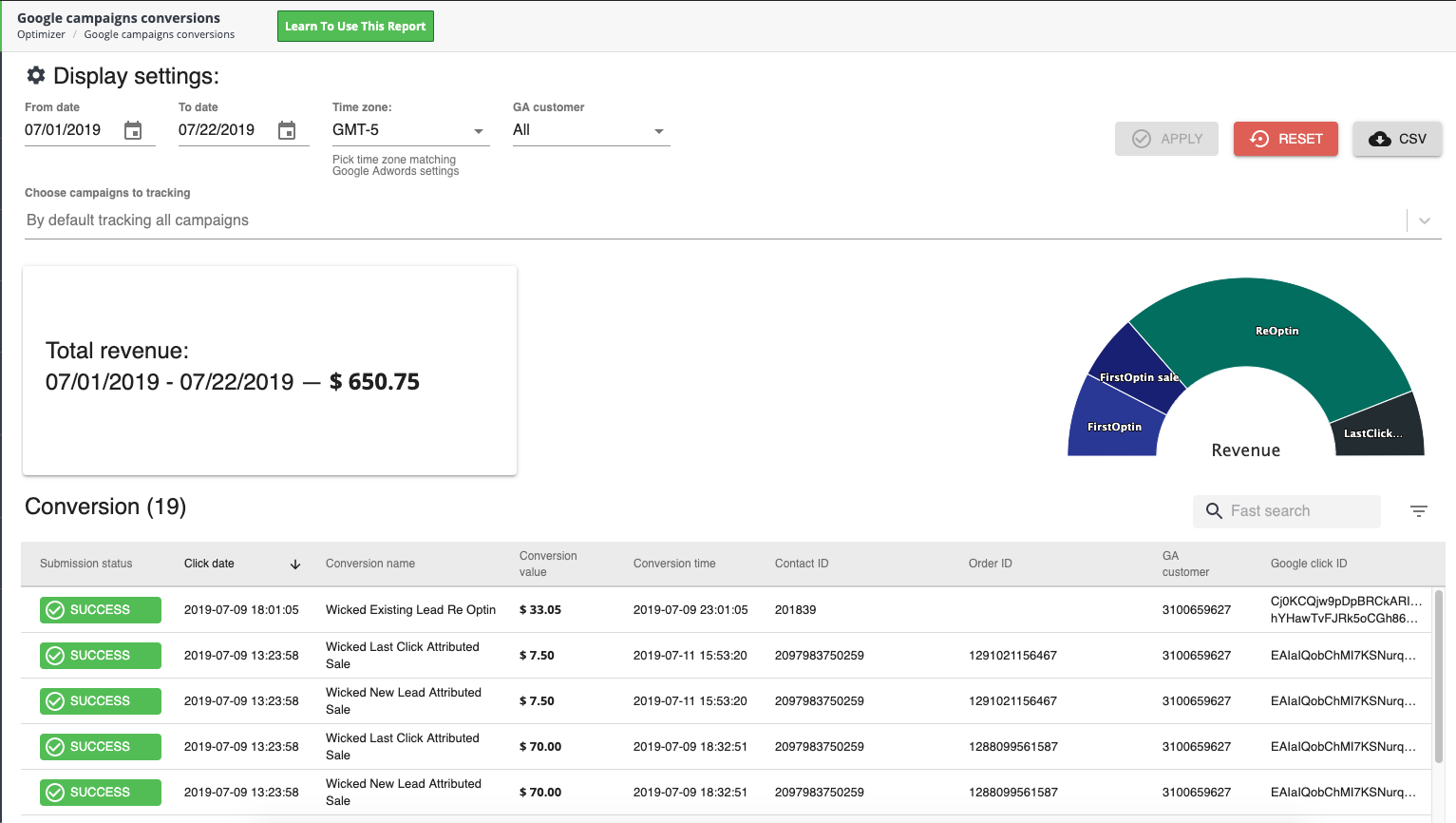 Why this report is important?
This report identifies all of the conversions for your campaigns that have been uploaded to Google AdWords over a specified timeframe.
What do you use this report to figure out?
The total revenue of your conversions per campaign uploaded to Google AdWords over the specified timeframe.
What is in this report?
This report contains the Google Click Date, Conversion Name, Conversion Value, Conversion Time, Contact ID (from your CRM), Order ID (from your Order System), and the actual Google Click ID.
How is this report created?
Orders are captured from your order system. Leads are captured through your CRM. Clicks are tracked through the widget. The value of the leads are generated by the settings you setup when activating Google Campaign Optimizer.

What questions does this report answer?
How many conversions were uploaded to Google AdWords over the specified timeframe?
How much revenue was generated from my leads and orders for my Google AdWords campaigns over the specified timeframe.
How do I use this report?
Select from and to date
Select your timezone to match Google AdWords settings so you are able to reconcile with Google AdWords
Choose a campaign (All campaigns is default).
Click Apply
Clicking a column heading will sort the column
Clicking the filter button (next to search) will allow you to filter each column
Why is Wicked Reports the best source for this information?
We track the google clicks that occur for your AdWords campaigns and tie them to your leads from your CRM and orders from your order system.
Troubleshooting
If you are seeing conversions in this report but aren't seeing conversions in Google Ads, there are a couple of things to check:
If a campaign is missing the Wicked conversions, go to the campaign and select Settings, then Additional Settings, then Conversions. Make sure "Use the account-level "Include in 'Conversions'" settings" is selected.