Once you have invited yourself to our Zapier Integration, your next step is likely to create your first Zap.
One step that can cause some confusion is how to create a zap that includes one of our actions.
The root of the confusion is that our Zap is not listed in the public directly. This means it is not available directly from the dashboard for Zap creation.

A zap must exist or already be started to add one of our Actions.
To start a new Zap, click the Make a Zap! button in the top menu bar.

When you get to the action step of the Zap, you can search for and select the Wicked Reports Zap actions.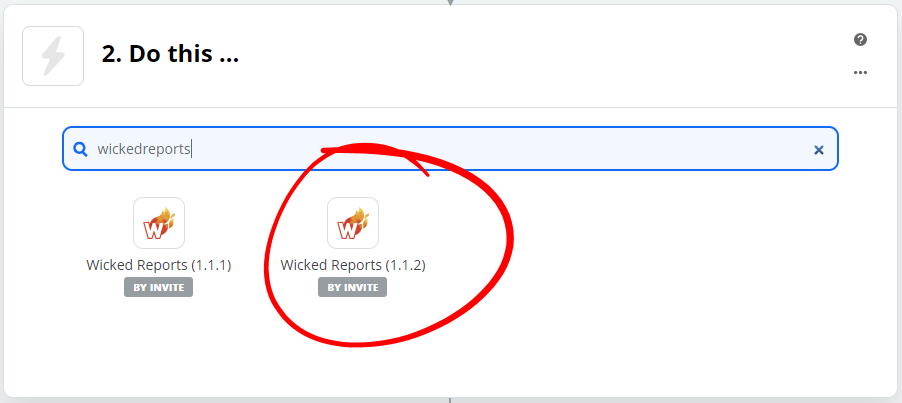 From here, you can configure your Zap to send Contact, Order, or Click data into Wicked Reports using the Zap you just setup.