With Wicked Reports, we can receive your scheduled calls and you can reference where they opted in originally if we have that attribution data. An easy way to receive the scheduled calls is with a zap via Zapier.
First, we need to enable Custom Clicks:
1. If you hover over your name and click settings, click to enable Custom Clicks. Then click Save to save these settings

Now you are ready to create your zap in Zapier:
2. Click this link to enable our zap to be chosen and open Zapier:
https://zapier.com/platform/public-invite/3859/026967fd9444112e32382578b40671c8/.
Our zap is currently a beta zap so this link needs to be clicked before you can select Wicked Reports as an option.
3. Click Accept Invite and Build Zap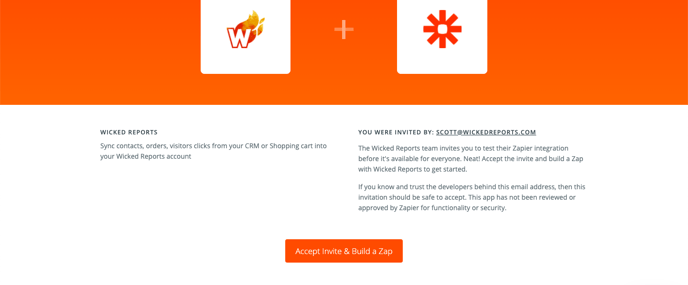 4. Click "Create Zap"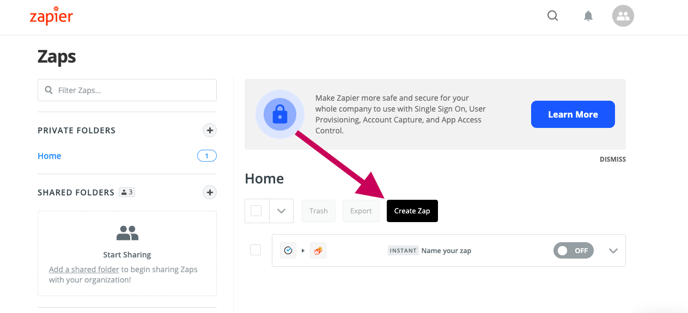 5. Name your Zap ScheduleOnce Calls to Wicked Reports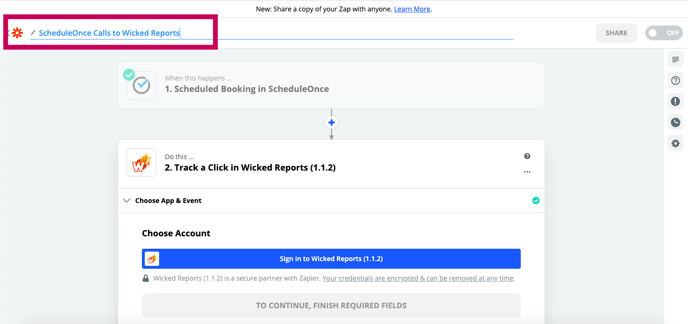 6. Under "Choose an App & Event" search for and select ScheduleOnce
Under "Choose Trigger Event" select "Scheduled Booking"

7. Under Choose Account - Click Sign in to ScheduleOnce to connect your account to Schedule Once

8. Follow the instructions on this page to find and copy your API key and login information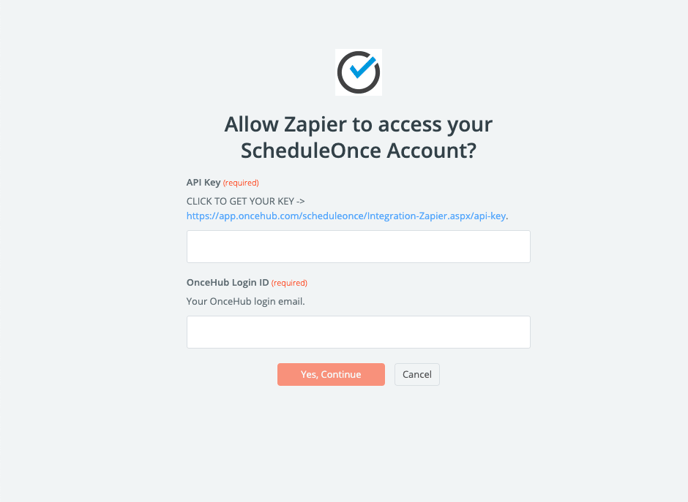 9. After logging into ScheduleOnce, Zapier will attempt to pull a sample to verify they can pull information as they need from ScheduleOnce. Click Continue or Test and Continue.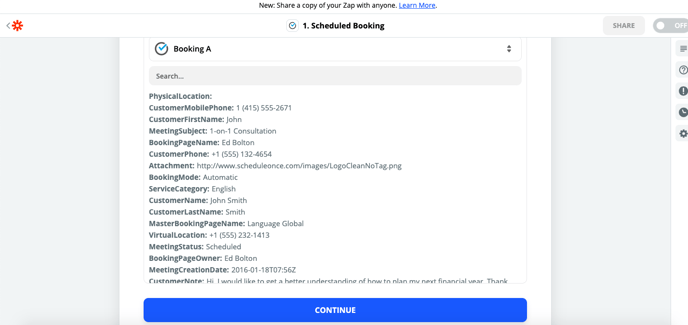 Now we will connect the zap to Wicked Reports:
10. Under Choose App and Event, Wicked Reports and choose the version with the highest number. Then under Choose Event, select Track a Click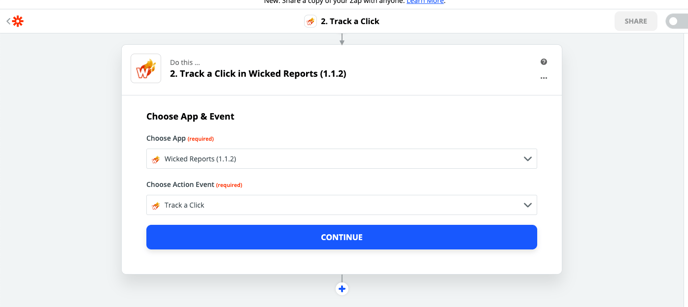 11. Click Continue then click "Sign in to your Wicked Reports account"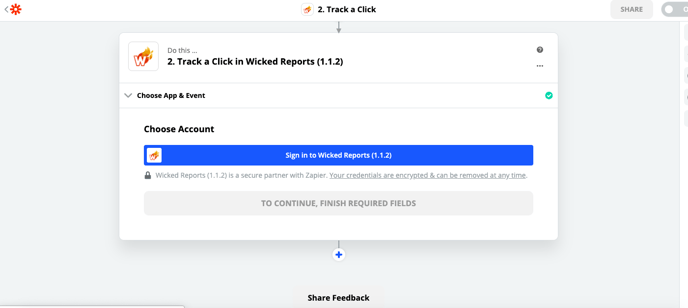 12. Here is where you can find your Wicked Reports account identifier- Hover over your name and click Settings. You will then see your account name at the top of the page, you will copy and paste the account name exactly how it is into Zapier from the Settings page.

13. Under Customer Click, we will choose the fields from ScheduleOnce to pull the required data we need. You will select the field that matches for email then free type the other fields. Here is a screenshot example: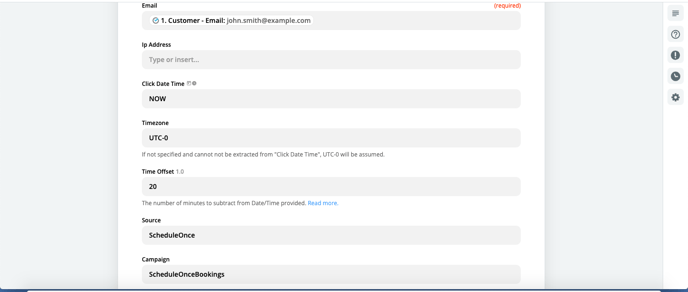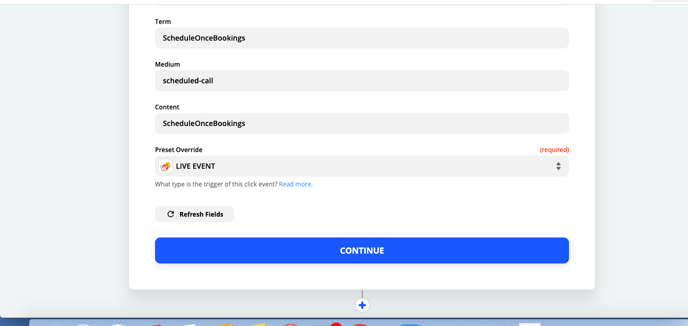 14. Select Continue and Zapier will attempt to pull a test booking to verify it works.

Each field as we need them:
Email- find the matching email field in ScheduleOnce from the options in Zapier
IP address- not applicable to ScheduleOnce
Click Date Time- Free type NOW
TimeZone- UTC-0
Time Offset- 20
Source- ScheduleOnce
Campaign- ScheduleOnceBookings
Term- ScheduleOnceBookings
Medium- scheduled-call
Content- ScheduleOnceBookingsScheduleOnceBookings
PresetOverride- LiveEvent
For Booked Calls, the preset override is LiveEvent.
You can customize the Source, Campaign, Term, Medium, and Content fields but we basically just need to receive the click to show you where they came from or where they clicked before scheduling.
15. As long as the zap can turn on, it is working!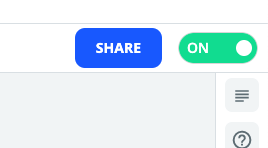 I would check the Task History of the zap in Zapier later that day and in the following days to verify that the zaps are being sent successfully. If you encounter any errors in the zap, please email support@wickedreports.com and we can help you.