This is for media buyers looking to understand their campaign performance and trends over time compared to average performance.
Why You Need This
It is tough to decide when to kill a paid media campaign when the performance is just okay. It is easier to kill campaigns when the ROI is -100% or to scale campaigns when they are wildly profitable. But the so-so, average, ho-hum ROI - how long can you hang in there and keep spending?
If you are spending more than normal and some time has passed and the ROI is not there yet - is there any reason to be confident that it is coming?
Common Marketing Optimization Scenarios that Benchmarks can Solve
Has the campaign been running long enough to be profitable?
Is the trend of key campaign metrics up or down?
Is this campaign doing better or worse than how you usually do?
The ROI campaign benchmarks feature is built to answer these questions.
How to use the ROI Benchmarks
ROI Benchmarks snapshot your marketing campaign performance and compare them against all your other campaigns after the same amount of time using the attribution model you have selected.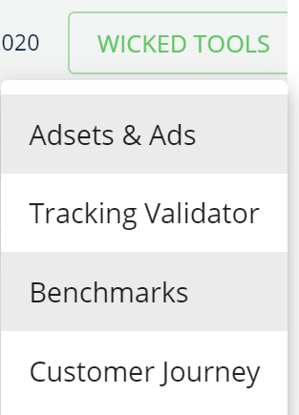 Access the benchmarks for any marketing campaign by selecting Benchmarks from the Wicked Tools menu on that campaign's row from the ROI report.
This will open up and load the Benchmark
metrics for this campaign below the ROI row.
Marketing Optimization Tips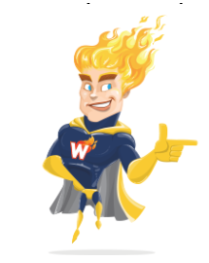 If your campaign is for the very top of the funnel, see this article on 1st click benchmarks: https://help.wickedreports.com/how-to-optimize-top-funnel-paid-media-campaigns-using-first-click-benchmarks
For campaigns generating new leads, see this article on new lead benchmarks: https://help.wickedreports.com/how-to-optimize-top-funnel-paid-media-campaigns-using-new-lead-roi-benchmarks
Troubleshooting
The stats in the benchmarks do not match the stats on the ROI campaign report unless the start and end date of the ROI report match the start and end date of the campaign. Use this to your benefit, you can see near-term ROI performance vs overall campaign performance over time from the benchmark to spot trends.
Benchmarks take time to generate. You should not use this feature until you have been tracking clicks, leads, and sales for at least 1 month.
For an additional information on Benchmarks here is the release video: