For Facebook ROI reporting to work, you must have tracking on your Facebook Ads. What we mean by this, is that the Facebook Ads have a WickedID value in the URL Parameters field of the Facebook Ad.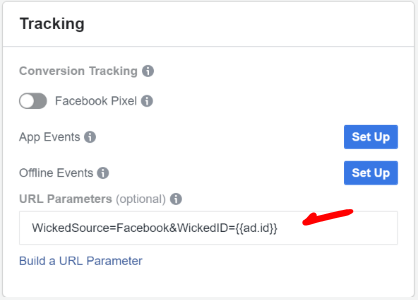 **Note: you can also use UTMs, but we prefer WickedID. You may be using UTMs if you use AdEspresso or want to see your data in Google Analytics
To verify that you have tracking on your Facebook Ads, you can do the following:
NOTE: It can take up to two hours for Wicked Reports to receive notification from Facebook that your ads have been updated. If you do not find your ad in the following steps, or find that it is displaying an error even after completing the above, please allow time for the two systems to become synchronized.
1) In Wicked Reports, go to Facebook Ad Tracking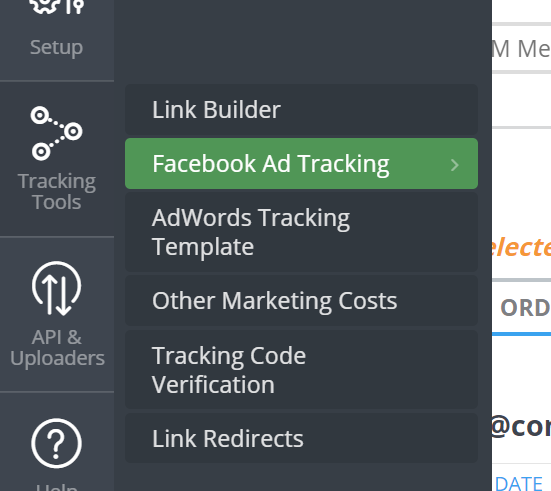 2) Pick a Campaign from the Ad Campaign Name dropdown list

3) The Ads in this Campaign will load up

4) Look for any Ads that have a Wicked Validation error (Left Column will be RED). Below are a few examples:

5) All Ads should have tracking parameters in the URL Params Column. This represents what is in the URL Parameters field of the Facebook Ad. If any Ads have Red Wicked validation column, that means no tracking will be reported for that ad
6) If you have lots of campaigns, you can save some time by selecting Historical Data and picking YESTERDAY'S date. This will load up all the Ads that were found yesterday and provide show any errors that we had at the time.

7) If you find any ads that have errors, you can go back into the Live Data and select the appropriate Campaign and update the Ads
This will help reduce any chances of having Facebook Tracking Errors