For media buyers that wish to see their historical, pre-Wicked Reports ROI on Facebook Lead ADs, using Wicked Reports.
If you have run a lot of Facebook Lead Ads in the past, you can follow this manual process to connect Facebook Lead Ads to future customer lifetime value, prior to signing up for Wicked Reports.
Now that you are using Wicked Reports, we track and attribute Facebook Lead Ads automatically.
First, get the Lead Ad leads out of Facebook
To extract attribution information from Facebook Lead Ads leads, you must export the data from Facebook for each ad. Unfortunately there is no facility in Facebook to bulk export leads for all Lead Forms.
The first step is to go into your Facebook Ads Manager account and select the Lead Ads for which you want to export leads.
You will need to select a date range that extends back to your previous import. If this is your first import of Lead Ads attribution data for Wicked Reports, you can choose a date far enough in the past to cover the attribution reporting period you desire.
To find all leads generated by Lead Ads during the time period, I recommend filtering for Objectives is Lead generation and Cost Per Result (Ad) > $0.00.
Then you will see a list of all Lead Ads that have generated leads during the selected time frame.
As mentioned, you can not bulk export leads for multiple ads, so you will need to export leads for each ad one by one. To export leads for an ad, click the Leads (Form) link in the Results column.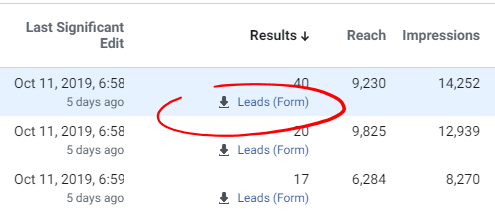 This will popup a Download Leads dialog on which you can confirm your reporting date range and proceed to the next step to download your leads.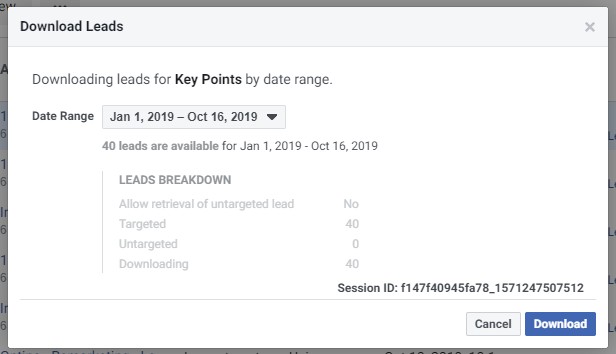 On the following popup you can select your preferred file format for export (CSV or XLS). By clicking the corresponding link, the file download will begin.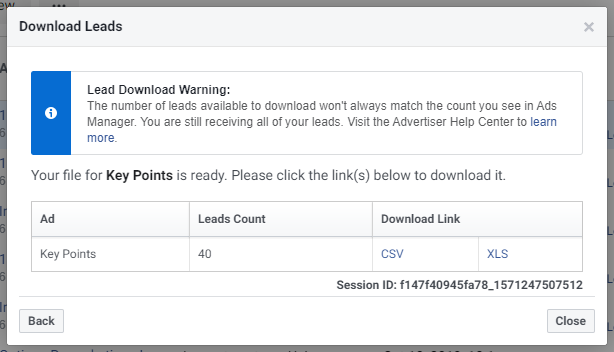 You can then repeat these steps for each ad you want to get lead data for. My preference is to them combine the leads from all ads into a single CSV, but this is up to you depending on what you're comfortable with.
Next, prepare the lead data for import into Wicked Reports
Referencing our instructions for performing a Manual Custom Clicks Upload with CSV, you should download the reference CSV template file. This is where we will format the attribution data for import to Wicked Reports.
To transfer lead data from the files you exported from Facebook to the template file, please use the following field mappings and static values. This will allow your attribution data to remain consistent with our naming conventions and recommendations.
Tables can't be imported directly. Please insert an image of your table which can be found here.
email (Column O of Facebook Export)
UTC-0
Should match offset specified by Facebook
e.g., 2019-08-29T11:56:31+00:00
Upload your Click Data
One the import file has been prepared, you can upload the file using Clicks Uploader.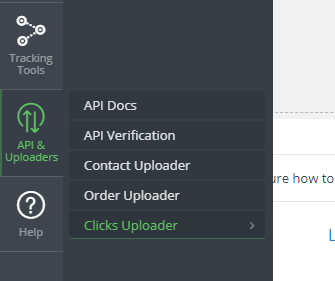 On the CSV Clicks Upload interface, you can simply drag your formatted CSV file into the upload area.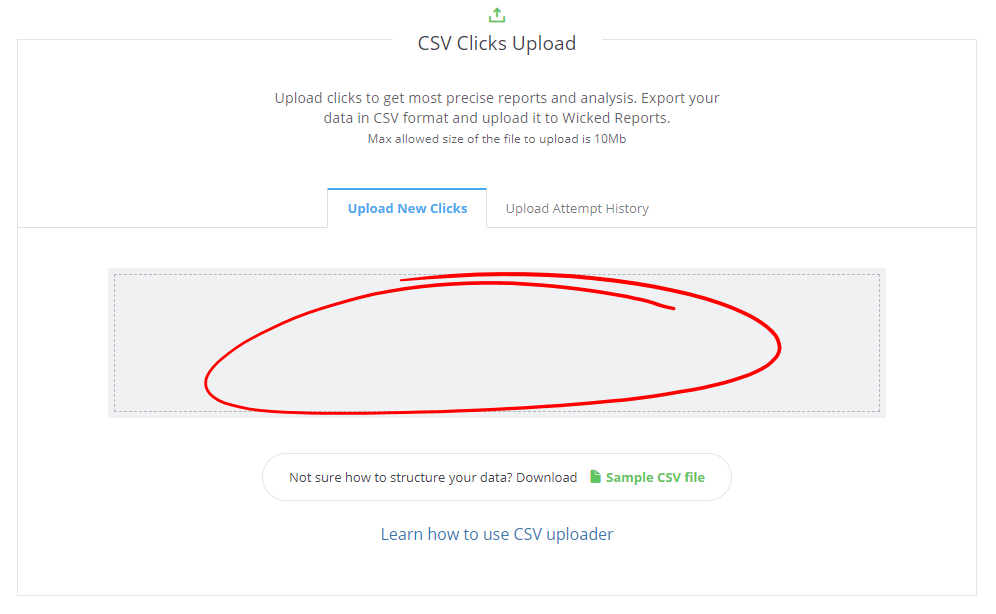 Once uploaded, you will receive the following confirmation dialog.

If there were errors in your file, you will be shown what they are on the following page. You should then fix the errors in your import file and retry the upload.