Zapier adds applications to its searchable, public app directory based on the number of users. Since we are a relatively niche site we have not met that threshold and our Zap is considered to be available (from Zapier's viewpoint) invitation only.
There are no special requirements to get access to it. You just have to use this invitation link instead of searching the Zapier directory directly.
https://zapier.com/platform/public-invite/3859/026967fd9444112e32382578b40671c8/
When you click this link to add the Wicked Reports integration to your Zapier account, you will see the following message and have the opportunity to accept the invitation.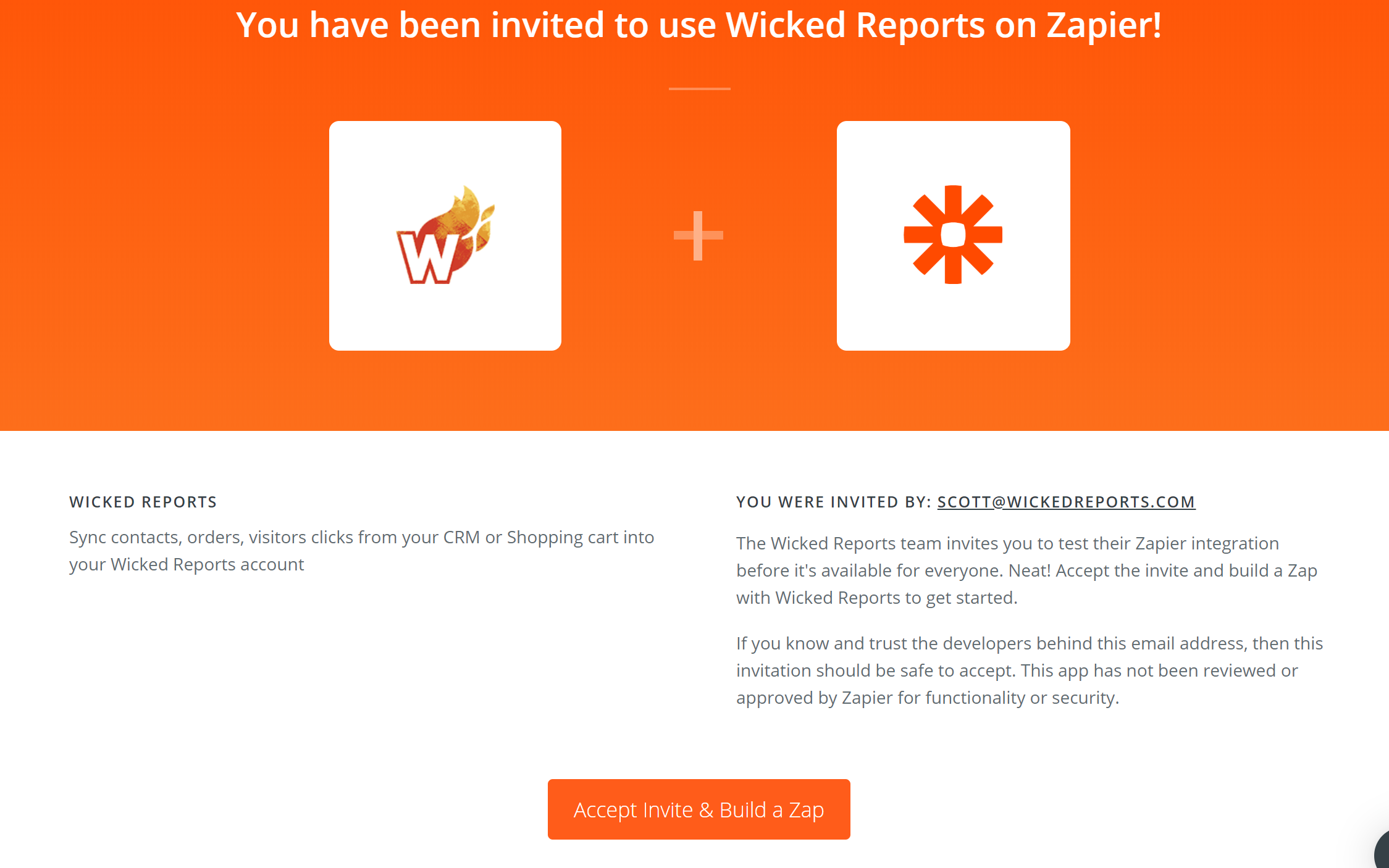 If you don't see Wicked Reports listed in your My Apps list at this point, please remember this list is for applications that you have authorized to connect to your Zapier account. Once you use our Action you will be prompted to connect your Wicked Account and then it will appear here.
Also please note, there is no Trigger for the Wicked Reports zap, only Actions, so you cannot use our app as the first step in a zap, only as a subsequent step after the zap has been triggered by your source system.
You can use our Zapier actions to insert Contacts, Orders, or Custom Click Attribution Events from other systems.